Who doesn't have acne as their biggest problem once in their lives? Acne problems are seen especially during teenage years however, any age group person can suffer from it. Acne breaks out mostly in facial areas but can also be found in other bother body parts. Having acne does not always mean you are unhygienic. They sometimes appear even due to stress and hormonal change. Acne treatment can be quiet costly when treated from dermatologists and not everyone can afford it.
So, here are five home remedies which can remove acne and give acne free healthy skin.
1. Ice Cube Face Massage

The frozen water, i.e. ice can be of great use to cure acne. Take few ice cubes and wrap them in fabric and slowly apply in the affected areas. It is recommended not to apply ice cubes for a long period of time as it can cause frostbite.
Ice helps to tighten the pores and reduce redness and swellings. Ice can be used by anyone as it hardly has side effects. For effective results, use this method every morning and evening.
2. Toothpaste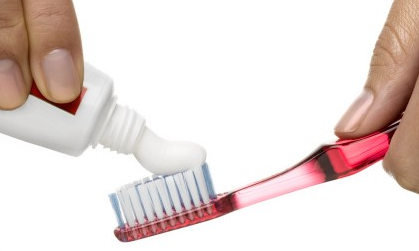 Many types of toothpaste contain Triclosan an anti-bacterial ingredient which helps to kill bacteria. Toothpastes help to dry out the pimples. Toothpastes are best emergency treatment for acne. However, there few things to pay attention while using toothpaste to cure acne:
Always use full white toothpaste instead of colorful ones as they may consist of ingredients which may irritate your skin.
Avoid gel and whitening toothpastes to cure acne as such toothpastes tend to have bleach which can burn sensitive skin.
3. Baking soda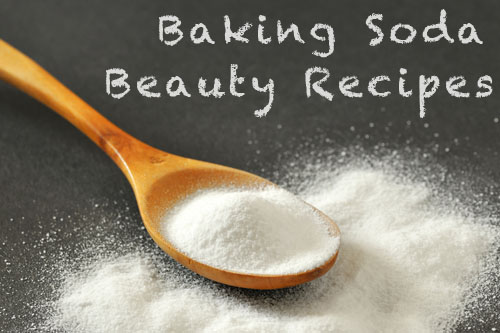 Sodium bicarbonate also known as baking soda has anti-septic qualities which help to cure acne without irritating them. It helps to control the pH imbalance of the skin and prevent acne. It is like a magic cure for oily skins nonetheless even those with dry skin can take its advantage. It can also be used as exfoliate.
You can use the baking soda by making a paste and applying it to the affected areas. After 15 minutes it should be washed off.
4. Tomatoes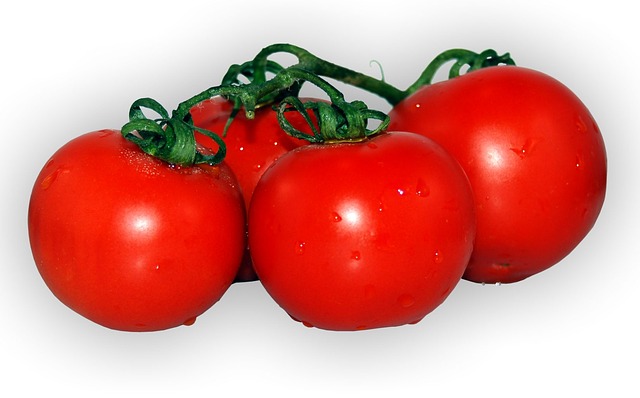 Tomatoes contain lycopene which is considered great for skin. Also, they have antioxidant qualities. They also consist Vitamin A, Vitamin C and Vitamin K; Vitamin A and Vitamin C are considered good for our skin to cure acne. Moreover, they have they have high acid level which can help to reduce oil and tighten pores.
We can use tomatoes from our freeze to solve acne problem in following ways:
Take a tomato cut it and apply
Make a tomato paste and apply
Mix tomato with honey if you have sensitive skin
5. Garlic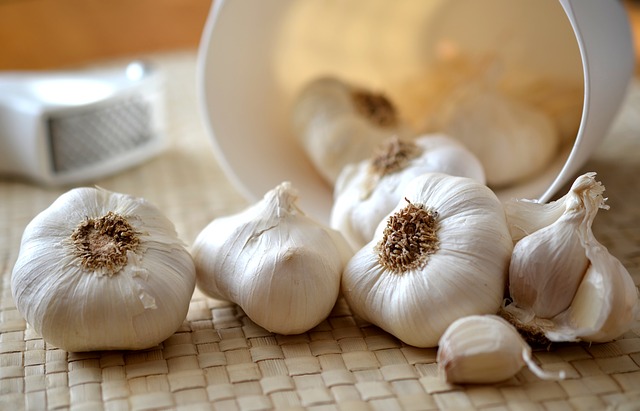 Garlic has anti-oxidant and anti-bacterial properties. It helps to prevent the clogged pores in your face and combat against free radicals. It not only helps to cure acne but also avoids problems like wrinkles.
You can cut garlic and rub it in the affected areas or you can make a paste and use it. If you have a very sensitive skin then you can mix honey or aloe Vera with garlic paste.